Call Me Malcolm
New Cross Inn, London.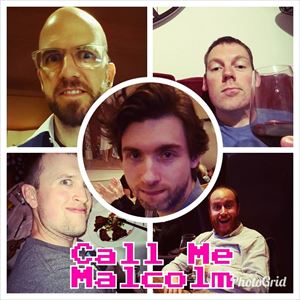 More information about Call Me Malcolm tickets
CALL ME MALCOLM
https://www.facebook.com/CallMeMalcolmBand/
https://www.youtube.com/watch?v=0n_VvQFPZWY
Call Me Malcolm are a five piece ska/punk band from London, blending hard punk, a crunchy ska sound and three part harmonies. Originally inspired by the halcyon days of Goldfinger circa late 1900s, the band quickly evolved a harder, more sardonic, Random Hand style edge.

Since Malcolm's debut album We Did This To Ourselves reached No. 1 in the Bandcamp Ska-Punk chart in 2014, they've supported The Interrupters, Big D & The Kids' Table and Sonic Boom Six.

"Album #2" was recorded by Oz Craggs at Hidden Track Studios (Mallory Knox, Gallows, 24 Hour Punks), and reflects the darker, layered songwriting Malcolm have developed.

"Energetic and tight" - Punktastic
"Absolutely first class harmonies that were just a sonic treat to the ears" - Colin's Punk Rock World
"Infectious brass melodies and an impressive arrangement" - Broken Arrow Magazine"