Canoagem Arrábida
Portinho da Arrábida, Lisboa Portugal.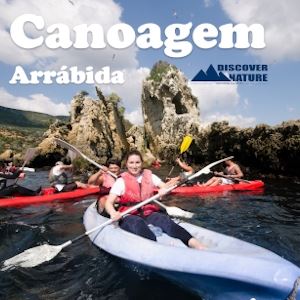 Descubra as paradisíacas praias dos Coelhos, Galapinhos, Pilotos, Alpertuche ou a emblemática Ilha da Anicha, não esquecendo a Lapa de Santa Margarida.
A canoagem é uma actividade de ar livre que permite inserir o praticante no meio ambiente, colocando-o em perfeita simbiose com a natureza.
Disponível para individuais, grupos de amigos, aniversários, despedidas de solteiros(as), escolas e empresas.
A partir dos 06 anos.
6s - 12s must be accompanied by an adult. No refunds will be given for incorrectly booked tickets.
More information about Canoagem Arrábida tickets
Inclui:
Todos os equipamentos Técnicos (Kayak de 2 lugares, Coletes, Acento, Saco Estanque, Pagaia, Fato Térmico nos dias mais frescos)
Acompanhamento e enquadramento técnico feito por instrutores
Fotografias da Actividade
Águas e Reforço Energetico
Seguro
Requisitos:
Estar à vontade em meio aquático