Cara Dillon - Upon A Winter's Night Tickets
Union Chapel, Islington, London.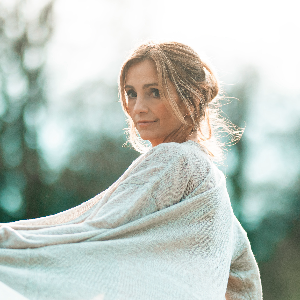 More information about Cara Dillon - Upon A Winter's Night tickets
Cara Dillon, possessed of one of the most celebrated folk voices to have come out of Ireland, will be touring her annual Christmas show "Upon A Winter's Night". The overwhelming success of previous tours cementing this magical and memorable festive experience as a firm tradition for many years to come.
Cara and her band will once again capture the mystery of Christmas with a collection of songs ancient and modern providing a welcome reminder that the festive season can be about more than just commercialism. A far cry from "Jingle Bells" and "Santa Baby" Cara will be joined by her wonderful band who weave celtic and folksy rhythms alongside reverent and atmospheric carols while Cara holds the darkness at bay with the purity of her voice.
As modest and down to earth as they come, Cara admits to being taken aback by the success of her acclaimed Christmas album "Upon A Winter's Night" when it reached Number 1 in the Indie Album Charts not once, but twice in 2016. With 17 dates on sale this year there's plenty of opportunity for people to catch this uplifting and moving concert. There is another side to Christmas...far away from Bing crooning and Noddy screaming…it's a place where the story of Jesus' birth is retold with genuine wonder and celebrated with the dignity, passion and beauty it deserves. Christmas is one of Cara's passions and her live show and album only go to prove it.
Throughout an enviable career which has seen her explore opportunities to tread many different paths – from releasing folk crossover albums on indie label Rough Trade; working on Disney soundtracks to collaborations with leading UK dance DJ/producers – Cara has continuously chosen to firmly plant herself within the landscape of her cultural heritage. She occupies a position at the very top of the Irish Folk genre. This extraordinary Irish singer has been captivating audiences, winning awards and achieving exceptional acclaim for over 20 years. She has (according to Mojo magazine) "Quite possibly the world's most beautiful female voice".
"simple and stunning" - The Sunday Times
"An instant Christmas classic" – BBC
"there's enchantment aplenty" - The Independent ★ ★ ★ ★
"A reminder of the real meaning of the Festive Season, uplifting and inspirational" - The Daily Echo
Few singers are as celebrated and revered as Cara Dillon. Known for her captivating live performances she seldom fails to leave audiences spellbound.
In this, the unveiling of "Coming Home", her first new material in nearly six years, Cara effortlessly blurs the lines between spoken word and song to stunning effect, bringing to life profoundly personal memories, her native Co. Derry and the people, places and customs she holds closest to her heart; this is Cara singing and sharing like never before.
Skilfully weaving songs from her catalogue throughout the set, join Cara and her band as she shares a truly unique collection of poems accompanied by original music written by Sam Lakeman. This will be a very special opportunity to experience a revealing and emotive performance by this internationally acclaimed singer - certainly not one to miss!
Interspersed within their musical journey together, Cara and Sam have had the privilege to be asked to guest on some remarkable projects and have chosen to explore some surprising avenues. In the late nineties, they worked on tracks with the likes of Kevin Shields (My Bloody Valentine), Richard Hawley and Robin Millar. Cara recorded the lead single, 'Man In The Rain', on Mike Oldfield's Tubular Bells III and was a featured vocalist alongside Sinéad O'Connor on the Ghostland album. She guested on the title track to the hit movie Keeping Mum, starring Rowan Atkinson, Maggie Smith and Patrick Swayze, and sang live to a televised audience of several hundred million at the opening ceremony of the 2006 Ryder Cup. A remix of 'Black Is The Colour' became a hit on the dance music chart and was voted the #1 Trance track of 2006 in Mixmag. Cara also sang the lead single on DJ Judge Jules' first solo album.
In 2010, she was asked to record the title track to Disney's Tinker Bell and The Great Fairy Rescue in Abbey Road Studios and also narrated the opening sequence of the movie. Cara and Sam recorded a lullaby for the end credits of the movie called 'Come Flying With Me' and it has become a favourite in their live set. Again, for Disney, they recorded an original song to be played at the close of the night-time spectacular show, 'Disney Dreams', in Disneyland Paris entitled 'Come Dream A Dream'. More recently Cara and Sam have performed live with orchestras as they explore and introduce new flavours to their back catalogue. To date they have shared the stage with the prestigious Scottish Symphony Orchestra, The Ulster Orchestra, The RTÉ National Symphony Orchestra, The BBC Concert Orchestra and their own creation, 'The Orchestra of Ireland'.
Presented by DHM Concerts
____________________________________________________________________________________________