Carols from Around the World 2018
St Saviour's, Pimlico, London.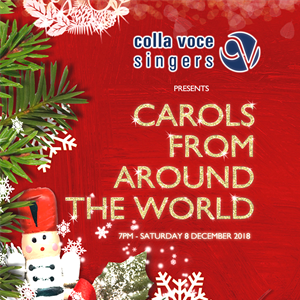 Special offers available by signing up to our e-Newsletter here today.
More information about Carols from Around the World 2018 tickets
A Christmas choral concert given by the acclaimed Colla Voce Singers, conducted by Aidan Coburn, with George de Voil on organ. Drawing singers from across the UK, and now resident in Pimlico, this exciting young choir takes you on a magical festive journey of 'Carols from Around the World'.
With old favourites for all to join in, and interval mulled wine & mince pies!
Join us on Saturday 8 December, 7pm - in the beautiful setting of St Saviour's in Pimlico, London. Nearest station Pimlico, on the Victoria Line. Free on-street parking is available in the area.