CARSON MCHONE
The Maze @ The Forest Tavern, Nottingham.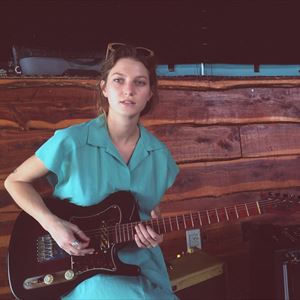 This event is for over 16s only - No refunds will be issued for under 16s.
More information about CARSON MCHONE tickets
Years before Rolling Stone was praising Carson McHone's rule-breaking roots music, the Austin, Texas native played weeknights in local bars like The White Horse, keeping dancers dancing and drinkers drinking. With her 21st birthday still in the distance, McHone entertained late-night crowds bearing witness to the good times and bad decisions that fill a busy bar. It was a rare, raw education. She pumped her music full of details from an early adulthood spent in the company of the heartbroken and high-toleranced. In 2015, McHone released Goodluck Man which earned her a cover story in The Austin Chronicle as well as the support of local icons like Ray Wylie Hubbard, who said she "writes songs like her life depends on it." Then she hit the road, touring the U.S. (and beyond) with acts like Shakey Graves, Gary Clark, Jr., and Joe Pug. Her writing style widened and her music evolved.
Dark, driving, and evocative, 2018's Carousel captures this period of remarkable growth, shining a light not only on McHone's honky-tonk roots, but on her development as a modern, alt-country storyteller. Carousel is a latter-day record unconcerned with flying the flag of old-school country, inspired by diverse sources like Dylan, the Velvet Underground, and American novelist Thomas Wolfe. It wears its eclecticism proudly, with McHone singing each song in a voice that is worldly-wise and woozily gorgeous.