Cellar Darling Tickets
Corporation, Sheffield.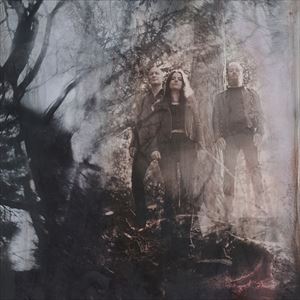 More information about Cellar Darling tickets
Cellar Darling is a three-piece heavy progressive rock band from Winterthur and Lucerne, Switzerland, founded in 2016. The group was formed by Anna Murphy (vocals, hurdy-gurdy, flute), Merlin Sutter (drums) and Ivo Henzi (guitars and bass). Cellar Darling incorporate progressive rock, metal, folk and classical influences. Notably, the band uses a hurdy-gurdy and a traverse flute. The trio has previously been part of the core of the Swiss metal band Eluveitie.
CELLAR DARLING self-released their first single, "Challenge", in September 2016 to overwhelmingly positive reactions from around the world. They then signed to Nuclear Blast Records and released their debut album "This Is The Sound" in summer 2017. In support of the album, Cellar Darling toured three continents in more than 20 countries.
Their second album "The Spell" was released on the 22nd of March 2019.
"The Spell" weaves a dark fairytale for the modern era, told through heavy yet intricate, progressive folk rock, enchanting visual art and utterly immersive storytelling. Juxtaposing darkness and light, the album soars with melody, pummels with progressive passages and is peppered throughout with heavy flourishes, folky interludes and classical elements, as well as their use of hurdy-gurdy and flute.
Cellar Darling received a Prog Award for Best Video of 2019 for "Insomnia" of "The Spell" album.
Cellar Darling are a heavy progressive folk rock band from Lucerne, Switzerland. The band formed in the summer of 2016 after Anna Murphy (vocals, hurdy-gurdy, multi instrumentalist), Merlin Sutter (drums) and Ivo Henzi (guitars and bass) left Swiss folk metallers ELUVEITIE, which they had all played in for over a decade. But they weren't ready to end their musical journey together yet, and embarked on a new and different path.
"With Cellar Darling, we deliberately didn't set ourselves any limits – and that really enabled us to find the type of music that we wanted to play," the band explain. What quickly developed was a unique and fresh combination of grand and heavy riffs, powerful drumming, and a unique voice, along with the signature earthy tones of the hurdy-gurdy, confidently fusing progressive metal & rock with elaborate lyrical tales.
In September 2019 Cellar Darling won a Prog Award for Best Video of 2019 with Insomnia. The first part of a world tour for The Spell again saw the trio perform all over the world, including headline tours in the U.K., Latin America, and Europe in 2019. In early 2020, the COVID-19 pandemic interrupted Cellar Darling's ongoing tour, resulting in the cancellation of more than 80 shows in Europe and North America. Following two live stream performances, in April and June of 2020, Cellar Darling retreated for the remainder of the year in order to write and record a new single. The 10-minute prog epic DANCE was released on 8 January 2021, followed by a music video on 23 March. Returning to the stage for just two shows in the fall of 2021, Cellar Darling are currently working on new music and are set to play only select live performances in 2022.