Chris Difford & Boo Hewerdine
ARC, Stockton-on-Tees.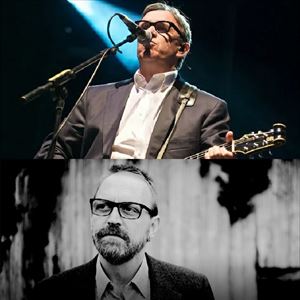 More information about Chris Difford & Boo Hewerdine tickets
As a member of one of London's best-loved bands, Squeeze co-founder Chris Difford has made a lasting contribution to English music with hits such as Cool For Cats, Up the Junction, Labelled with Love, Hourglass, and Tempted. Chris has helped soundtrack so many fans' lives since his first release in 1977, and his passion for innovation and love of playing still drives him to carry on writing today.

Over the course of a 13 album career with Squeeze, Chris has few peers when it comes to smart, pithy lyricism. His 'kitchen sink-drama' style has drawn plaudits from fans on both sides of the Atlantic, while his influence is keenly felt today. The likes of Lily Allen and Mark Ronson, Kasabian, Razorlight and The Feeling have all recognised the debt they owe to Difford's way with words.

Joining Chris is Boo Hewerdine, singer-songwriter and driving force behind English rockers The Bible. As well as solo recordings and work for film, he's an acclaimed producer, including a long association with Eddi Reader. He has been described as 'one of Britain's most consistently accomplished songwriters', and who are we to disagree?