Chris Ramsey Tickets
Webster Theatre, Arbroath.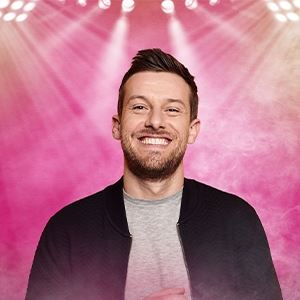 Dit evenement verleent alleen toegang aan bezoekers boven de 14 jaar. Er vindt geen restitutie plaats voor bezoekers onder deze leeftijdsgrens.
Meer informatie over Chris Ramsey tickets
Please do not book tickets on level 4 if you or the person(s) for whom you are
booking have any issues with vertigo or fear of heights.

Please be aware that it will not be possible to reseat you at a lower level.


CHRIS RAMSEY
20/20 - BRAND NEW STAND-UP SHOW

Dates Rescheduled to 2021

Critically acclaimed comedian Chris Ramsey is hitting the road for his biggest ever stand-up tour yet. Having filled venues across the country including The Newcastle Metro Arena (twice) don't miss your chance to catch him live on stage while you can.

His stand-up special 'Approval Needed' is available to stream on Amazon Prime now and alongside his wife Rosie he is also the co-host of the no.1 hit podcast Shagged. Married. Annoyed.

Downloaded a phenomenal 43 million times to date, Chris and Rosie won the Global Award's Best Podcast Award, and British Podcast Award Listeners Choice in 2020, their brand new book launched in autumn 2020 reaching number one on both Amazon and the Sunday Times Best Seller charts.

"A brilliantly engaging natural storyteller"
Evening Standard

"Spinning blokey pub banter and unpretentious patter into stand-up gold"
The Guardian Guide

"Engaging and incisive"
The Independent on Sunday