Christmas Party 4 Sparty 2022 Tickets
The Waterloo Music Bar, Blackpool.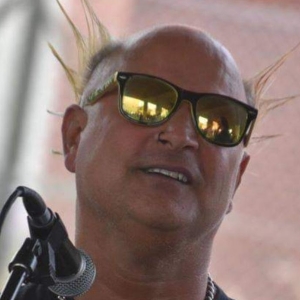 Could the partners of band members who are playing, please purchase tickets, as it is a charity event and I want to try and raise as much as possible for the MND Association.

Thank you kindly.

More information about Christmas Party 4 Sparty 2022 tickets
A follow on from the charity punk weekender 'PARTY 4 SPARTY' which was held in May 2022.
Again, CHRISTMAS PARTY 4 SPARTY 2022 is in aid of the motor neurone disease association and in memory of our best friend and soul brother, Paul Wharton aka Spartacus Dali. He was well known and such a large character in the punk scene, everyone who were lucky to know him and have him as a friend would say the same thing, how he was a lovely person, always positive and smiling and how he loved having a chat as well as attending punk gigs.

We have an awesome line up and I will be doing my ' Fucked Up' raffle where you will have a chance of winning a good prize or a crap one hehe. So come and have a brill weekend, drink loads, have fun and raise loads for a good cause as well as raising a glass or few for our lovely friend Paul.
R.I.P Spartacus Dali, Forever in our hearts and missed so much.