Christone 'Kingfish' Ingram Tickets
Newcastle Northumbria University SU, Newcastle.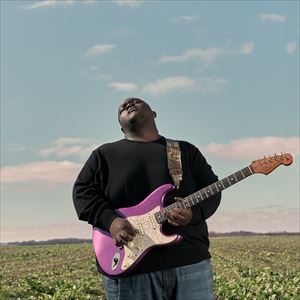 Kilimanjaro present
CHRISTONE ' KINGFISH' INGRAM
plus support
Wednesday 19th October 2022
Northumbria University SU, Newcastle

Doors 7pm
1. Your ticket purchase constitutes a personal, revocable license and, at all times, remains the property of the promoters. This ticket must be surrendered to the promoters upon request.
2. Your ticket/s are sold by the promoters directly to you the consumer. Any tickets purchased by business or traders in breach of the terms and conditions of ticket sale will be cancelled. By accepting these terms and conditions you confirm that you are a consumer.
3. Your ticket/s will IMMEDIATELY BECOME INVALID if resold OR OFFERED FOR SALE unless the sale is through the Artist's official re-sale channels as advertised, or ticket agent fan to fan exchange (where applicable). Tickets sold via third parties and other unauthorised outlets, including online auction sites, are not valid for admission. The resale of a ticket renders it invalid and may lead to refusal of entry.
4. Only tickets purchased through approved ticket agents are valid for admission. The venue reserves the right to refuse admission.
Under 14s must be accompanied by an adult. We cannot issue refunds to under 14s who are not accompanied by an adult.
More information about Christone 'Kingfish' Ingram tickets
Since the release of Kingfish, his Grammy-nominated 2019 Alligator Records debut, guitarist, vocalist and songwriter Christone "Kingfish" Ingram has quickly become the defining blues voice of his generation. From his hometown of Clarksdale, Mississippi to stages around the world, the now 22-year-old has already headlined two national tours and performed with friends including Vampire Weekend, Jason Isbell and Buddy Guy (with whom he appeared on Austin City Limits). He was interviewed by Sir Elton John on his Apple Music podcast, Rocket Hour, and recently released a duet with Bootsy Collins. In January 2021, Ingram was simultaneously on the covers of both Guitar World and DownBeat magazines, and graced the cover of Living Blues in late 2020. Rolling Stone declared, "Kingfish is one of the most exciting young guitarists in years, with a sound that encompasses B.B. King, Jimi Hendrix and Prince."
In the two years since Kingfish was released, there have been major events that have altered his life both personally and professionally. "There has been much change, happiness and despair in my life," Ingram says of his last two years. Right as his career was taking off, he lost his mother and biggest champion, the late Princess Pride Ingram. Christone toured for 13 months non-stop, until the pandemic halted live performances and forced him to take stock. As he was thinking about the man he was becoming and the new directions his life was taking, he began writing songs for his next album, 662. The number 662 is the telephone area code for Ingram's northern Mississippi home, and it first came into use the same year he was born—1999.
"The world was introduced to me with Kingfish," Ingram says of his chart-topping debut. "Now with 662, I want the world to hear and meet a different, more personal side of me." The album—recorded in Nashville and co-written and produced (as was Kingfish) by Grammy-winner Tom Hambridge—features 13 songs displaying many sides of Ingram's dynamic personality, as well as his one-of-a-kind guitar and vocal skills. According to Ingram, "662 is a direct reflection of my growth as a musician, a songwriter, a bandleader, and as a young man. This album was written during the pandemic, shortly after I returned home from a whirlwind year and a half of touring and promoting Kingfish. It was an incredible time of change and growth, moments both good and bad, and I am a better and stronger person for it."
Since the release of Kingfish, his Grammy-nominated 2019 Alligator Records debut, guitarist, vocalist and songwriter Christone "Kingfish" Ingram has quickly become the defining blues voice of his generation. From his hometown of Clarksdale, Mississippi to stages around the world, the now 22-year-old has already headlined two national tours and performed with friends including Vampire Weekend, Jason Isbell and Buddy Guy (with whom he appeared on Austin City Limits). He was interviewed by Sir Elton John on his Apple Music podcast, Rocket Hour, and recently released a duet with Bootsy Collins. In January 2021, Ingram was simultaneously on the covers of both Guitar World and DownBeat magazines, and graced the cover of Living Blues in late 2020. Rolling Stone declared, "Kingfish is one of the most exciting young guitarists in years, with a sound that encompasses B.B. King, Jimi Hendrix and Prince."