Chubby & The Gang Tickets
Coventry Central Library, Coventry.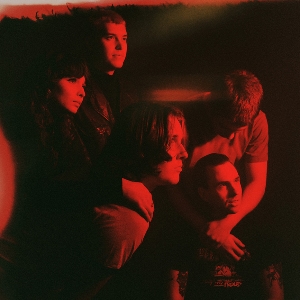 Please note: If you have a disability, either physical or invisible, please do arrive at doors early and staff will be happy to allow you priority access to the venue.
Coventry Central Library is asking GILIL fans and customers to demonstrate their COVID-19 Status before entering any future Coventry gigs. Just like many other events taking place currently, upcoming GILIL gigs at Coventry Central Library will ask all ticket holders to provide either:
· Proof of full vaccination – both doses received (with the second at least 14 days prior to the event)
or
· Proof of a negative NHS Lateral Flow Test taken prior to travel on the day of arrival at the event
This precaution will only be needed for the following gigs: Willie J Healey - October 2nd // Chubby and the Gang - November 6th // Greentea Peng - November 27th.

We thank you for your cooperation at this time and look forward to seeing you soon.
More information about Chubby & The Gang tickets
West London five-piece Chubby and the Gang are balanced by two energies – a casual "fuck it" on one
side, an active "fuck off" on the other. For every moment of punk imperfection, there's an intricate flurry of
detail.
Made up of musicians from across the consistently thriving and criminally overlooked UK hardcore scene (ft. The Chisel, Big Cheese and more), Chubby and the Gang marinate its characteristic speed and sick-of-it-all energy in a mixture of 50s pop sounds. The result is a prickly take on the older, more melodic genres that punk derives from, chewing them up and spitting them out into something mangled but revitalised.
Through sheer force of strength, their debut album Speed Kills pummelled its way out of the local hardcore scene and across the Atlantic, where it was met with a landslide of critical acclaim from the likes of Pitchfork and Rolling Stone.