Cinderella - Fota House Tickets
Fota House, Co Cork.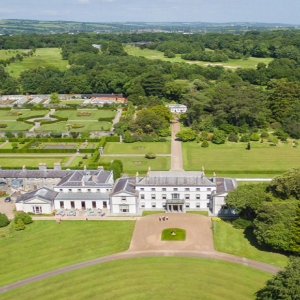 Doors open at 4.00pm and the show starts at 5.30pm. Please bring your own picnic blankets or low-backed seating.
Generally all tickets are non-refundable and in the event of cancellation due to bad weather alternative arrangements shall be made.
Refreshments will be available to purchase on the night of the performance.
More information about Cinderella - Fota House tickets
Chapterhouse Theatre Company Presents magical theatre in magical surroundings.

In an enchanted kingdom in a faraway land magical creatures and fairy godmothers come together to tell the best loved of all fairytales. Full of song, mirth, and joy for the summer ahead, join us on Cinderella's journey of a lifetime to a magical ball where nearly anything is possible especially if it is before midnight.
Family and friends are welcome to picnic in the grounds in some of the most beautiful gardens in the UK and Ireland and children old and young alike are invited to dress in their favourite fairy tale characters and join for the midsummer ball dance.