Clearwater Creedence Revival
The Bullingdon, Oxford.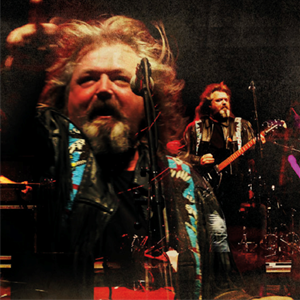 Cet événement est réservé aux personnes de plus de 18 ans. Aucun remboursement ne sera accordé aux personnes de moins de 18 ans.
Plus d'informations sur les billets Clearwater Creedence Revival
AGMP presents
CLEARWATER CREEDENCE REVIVAL
Celebrating 50 years since the Woodstock Festival.
2019 marked the 50th Anniversary of the legendary Woodstock Festival. Along with Santana, Ten Years After, Jimi Hendrix, Joe Cocker, The Who, Janis Joplin and a host of other iconic, or soon-to-be iconic artists, was Creedence Clearwater Revival. Five decades on, the spirit, power and quality of their iconic songs, – 'Proud Mary, 'Bad Moon Rising', 'Have You Ever Seen The Rain', 'Born on the Bayou', 'Fortunate Son', 'Down on the Corner', 'Up Around the Bend' and more are powerfully reprised by CLEARWATER CREEDENCE REVIVAL - along with material from CCR frontman, John Fogerty.
PETER BARTON – vocals, guitar
ALAN SAGAR - bass
GRAHAM POLLOCK – guitar
GEOFF HAMMOND - drums
Please note: Clearwater Creedence Revival are a tribute to the music of.C.C.R and John Fogerty and not the original band.