Concours Of Elegance Tickets
Hampton Court Palace, Surrey.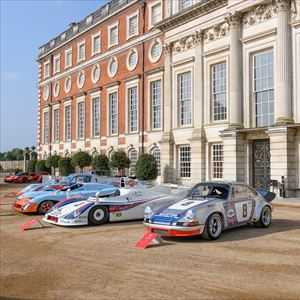 Haben Sie bereits Tickets bestellt?
Wenn Sie zu Ihrer Bestellung weitere Tickets hinzufügen möchten, geben Sie bitte Ihre Daten an, damit wir die Bestellungen bündeln und die Transaktionsgebühr nur ein Mal berechnen können.
Mehr Informationen über Concours Of Elegance Tickets
Concours of Elegance, Hampton Court Palace

The Concours of Elegance brings together 60 of the world's rarest cars from around the world - many of which will never have been seen before in the UK. The event takes place in the Fountain Gardens of Hampton Court Palace and visitors have full access to the State Apartments. Complementing the main Concours will be displays of hundreds of other fine motor cars and a host of features including The Club Trophy, Levitt Concours, 30 Under Thirty and Junior Concours.