Concours Of Elegance Entradas
Hampton Court Palace, Surrey.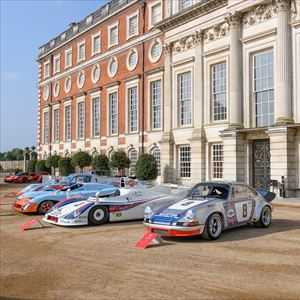 ¿Ya ha comprado entradas?
Si desea añadir más entradas a su pedido, por favor, indique sus datos para reagrupar sus pedidos y sólo pagar una vez los gastos de la operación.
Más información sobre las entradas para Concours Of Elegance
Concours of Elegance, Hampton Court Palace

The Concours of Elegance brings together 60 of the world's rarest cars from around the world - many of which will never have been seen before in the UK. The event takes place in the Fountain Gardens of Hampton Court Palace and visitors have full access to the State Apartments. Complementing the main Concours will be displays of hundreds of other fine motor cars and a host of features including The Club Trophy, Levitt Concours, 30 Under Thirty and Junior Concours.