Concours Of Elegance Billetter
Hampton Court Palace, Surrey.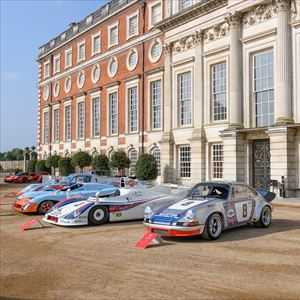 Har du allerede bestilt billetter?
Hvis du ønsker å legge til flere billetter til bestillingen din, vennligst skriv inn detaljene dine for å gruppere bestillingene dine og bare betale ett transaksjonsgebyr.
Mer informasjon om Concours Of Elegance billetter
Concours of Elegance, Hampton Court Palace

The Concours of Elegance brings together 60 of the world's rarest cars from around the world - many of which will never have been seen before in the UK. The event takes place in the Fountain Gardens of Hampton Court Palace and visitors have full access to the State Apartments. Complementing the main Concours will be displays of hundreds of other fine motor cars and a host of features including The Club Trophy, Levitt Concours, 30 Under Thirty and Junior Concours.