Concours Of Elegance Biglietti
Hampton Court Palace, Surrey.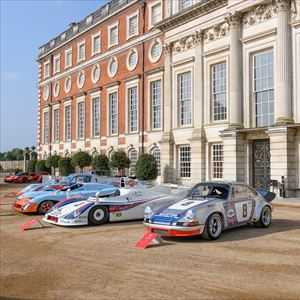 Hai già ordinato dei biglietti?
Se desideri aggiungere altri biglietti al tuo ordine, inserisci le tue coordinate per raggruppare gli ordini e pagare la spesa di transazione una sola volta.
Più informazioni su Concours Of Elegance biglietti
Concours of Elegance, Hampton Court Palace

The Concours of Elegance brings together 60 of the world's rarest cars from around the world - many of which will never have been seen before in the UK. The event takes place in the Fountain Gardens of Hampton Court Palace and visitors have full access to the State Apartments. Complementing the main Concours will be displays of hundreds of other fine motor cars and a host of features including The Club Trophy, Levitt Concours, 30 Under Thirty and Junior Concours.