Corrie Dick 'Sun Swells' Album Tour Tickets
The Globe, Newcastle Upon Tyne.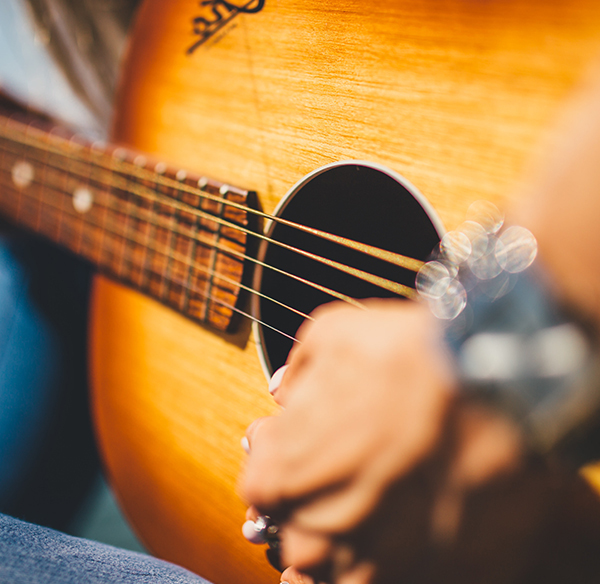 Under 18s must be accompanied by an adult. We cannot issue refunds to under 18s who are not accompanied by an adult.
More information about Corrie Dick 'Sun Swells' Album Tour tickets
Jazz North East and Jazz.Coop at The Globe presents…

Corrie Dick 'Sun Swells' Album Tour
International Jazz Day 2023
Sunday 30th April 2023
The Globe (Downstairs Bar)
Newcastle upon Tyne
Doors: 7.00pm (Music Starts 8.00pm)
£13 Advance / £15 On The Door (advance booking recommended due to limited capacity)
Tickets: https://www.seetickets.com/tour/jazz-north-east
Facebook: www.facebook.com/jazznortheast
CORRIE DICK 'SUN SWELLS' BAND
Rebecka Edlund (Vocals)
Norman Willmore (Saxophone)
Tara Cunningham (Guitar)
Caius Williams (Bass)
Corrie Dick (Drums)
Corrie Dick is best known for his collaborative work with Laura Jurds Mercury Prize shortlisted band 'Dinosaur'. He was most recently in the North East alongside Jurd at Sage Gateshead and also with Elliot Galvin Trio for Newcastle Festival of Jazz and Improvised Music at The Lit and Phil.

His latest album 'Sun Swells' was released on the acclaimed Ubuntu Music label.
Corrie, a musician and composer specialising in euphoric, sonically-inventive drumming, is at the rhythmic epicentre of a new era of innovative British jazz. He is lauded for his dynamism, his melodic slant and for his playfully subversive take on style and genre, an artist of prolific and varied output. Corrie is an original, open-minded, questing talent who is extending the parameters of what it means to be a drummer.

His 2015 release 'Impossible Things' which skilfully fused Celtic folk and contemporary jazz with new takes on African rhythms culminated in sold out touring and concerts across the UK, including The Bridge Hotel Newcastle for Jazz North East. Now Corrie resets for an album which further embraces the eclectic whims of a child of the iPod shuffle generation - finding cohesion among disparate elements.

The cast on the 'Sun Swells' album comprises a venerable and prolific A-list of musicians in the young, dynamic segment of the always-morphing London jazz scene, including Laura Jurd, Rob Luft, Tom McCredie, Joe Wright, Alice Zawadzki, Matt Robinson and Joe Webb.
For this leg of the album tour Corrie brings to the stage a new crop of emerging talent to include:
Rebecka Edlund (comparisons include Alice Zawadzki), Norman Willmore (noted producer and member of Corto Alto as well as a mover and shaker and innovator on the jazz/folk scenes in Glasgow), Tara Cunningham (Fresh from touring with Red Snapper), Caius Williams (the new bassist on the block, making free music accessible to a new generation of interested students).
Jazz North East and Jazz.Coop at The Globe are delighted to work in partnership in bringing this exceptional band to Tyne and Wear, and welcome audiences to join us for International Jazz Day 2023.
"Corrie is the perfect drummer/percussionist... colouring each piece with precision, complex rhythms/techniques and visible enjoyment" - London Jazz News
www.corriedick.com

JAZZ NORTH EAST
www.jazznortheast.com
www.seetickets.com (Jazz North East in the search box)

VENUE ADDRESS
The Globe,

11 Railway Street,

NE4 7AD

www.theglobenewcastle.bar


AGE RESTRICTIONS / ACCESSIBILITY / TRAVEL
Age Restrictions: All ages welcome with under 18's accompanied by an adult.

Accessibility: Fully accessible for wheelchair users.

Travel: Central Station Metro is located just under half a mile from the venue (approximately 8 minutes walk)

Buses: 12 / 12A / 22 / 22X to Scotswood Road?
Limited street parking outside of the venue, a small fee based car park is located across the road.

Please do contact the venue for full details regarding younger ages and for any further queries regarding accessibility and parking.?

We encourage ecologically sustainable travel wherever possible by foot, bike and public transport.