Courteeners
Manchester Arena, Manchester.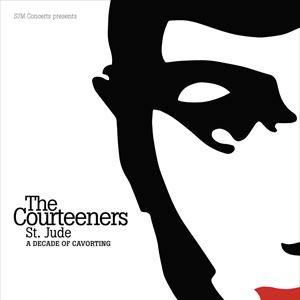 Pre-order your copy of 'St. Jude Re:Wired' plus an exclusive signed St. Jude art print with your tickets today. CD and vinyl options available to purchase.
Courteeners mark the 10th anniversary of their debut album 'St. Jude' with a newly recorded and unplugged version of the album entitled 'St. Jude Re:Wired'.
The Album is released on 6th April 2018.
Nenhum menor de 16 anos na área de lugares em pé; os menores entre 0 e 14 anos devem estar acompanhados de um adulto. Nenhum reembolso será concedido em caso de erro de reserva de ingressos.
Mais informações sobre Courteeners ingressos
PLEASE NOTE:

The name of the lead booker will be printed on each standing ticket. The name cannot be changed once the booking has been made.

The lead booker will be asked to present ID to gain entry into the venue. Failure to adhere to the terms and conditions may result in the customer's order being cancelled. There are no exceptions to this rule.

If you are booking more than one ticket your guests must arrive at the concert at the same time as you. Failure to do so will result in the guests being turned away.



Under 14 must be accompanied and no under 14s go on the floor for standing floor shows.

Children shows allow babes in arms up to 23 months however some shows specifically targeted at younger audiences require a ticket for anyone attending the performance. Please check the relevant show's event page for further details.

Further enhanced security checks have been put in place at Manchester Arena to provide reassurance and confidence and we advise you to arrive in plenty of time to pass through these additional security checks.

We also ask that you keep personal belongings to a minimum and only bring your essentials with you. Please do not bring any backpacks or large bags as these will not be permitted into the arena. You are permitted to bring small bags or handbags no larger than 35cm x 40cm x 19cm (approx. an A3 piece of paper).

There are no storage facilities for large items within the venue and it will be left to the patron to find a safe temporary facility to hold them. The venue will not be responsible for late admission or non-admission as a result of this policy.

If you are collecting tickets on the day a temporary box office has been set up on the Trinity Way corridor next to the Arena car park entrance. This temporary box office will be open from 4.00pm only on a show day and will close approximately 15 minutes after the main act goes on stage.

Please check Manchester Arena's website (manchester-arena.com) and follow them on social media (@manchesterarena) for specific show information before your visit.