Crackers Radio & Sunday Soul present BACK 2 LIFE
The Thirsty Scholar, London.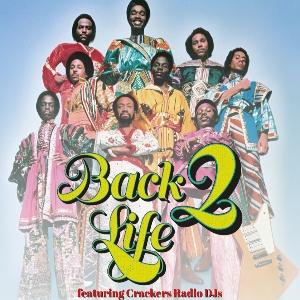 More information about Crackers Radio & Sunday Soul present BACK 2 LIFE tickets
Crackers Radio and Sunday Soul present
BACK 2 LIFE
featuring Crackers Radio DJ's:
ANDY HUNTER
EON IRVING
DOUBLE M
AADIL RASHEED

Crackers Radio is a radio station founded by the late George Power. Crackers originated as a hugely influential disco in the 70's located in Wardour Street, London. It even brought to fashion "all-day clubbing". The party would start at midday on Friday, with the attitude that not much work was done on a Friday so no one would notice if they weren't there. Instead they were on the dance floor of Crackers cutting shapes to the pounding of soul American music.

DJ George Power, remains a legend to his peers and followers today. Many artists performed at Crackers such as Tom Browne, Anita Ward, Mantronix, Jermaine Jackson, Level 42, Freeez, McFadden and Whitehead, Light of the World, Odyssey, Hi Tension, Mirage, Eddy Grant, The Breakfast Band, The UK Players, Central Line, and Five Star.

Even after his sudden passing in 2018, Crackers Radio keeps the spirit of George Power alive and after well over a year in lockdown we are proud to bring you our first event Back 2 Life in a new central London location.