CRAZY WORLD OF ARTHUR BROWN Tickets
Eel Pie Club, Twickenham.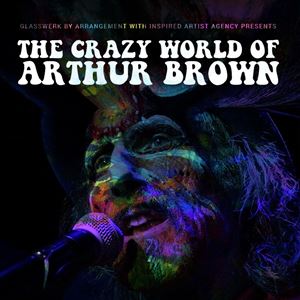 More information about CRAZY WORLD OF ARTHUR BROWN tickets
Best known for his flamboyant theatrical performances and his powerful, wide- ranging operatic voice. He has been a major influence on a wide range of musicians due to his outstanding vocal ability and wild stage persona and concepts. He is considered a pioneer of shock rock and progressive rock and influential on heavy metal music.
He associated with Jimi Hendrix, The Who, Frank Zappa, Hawkwind, Klaus Schultze and Alice Cooper and made a cameo appearance in the cult film "The Committee" and also "Tommy". His countless collaborations include The Alan Parsons Project, The Stranglers and The Prodigy.
His best-known single "Fire" hit number 1 in the UK singles chart and Canada, and a number 2 on the US Billboard Hot 100. The album "The Crazy World Of Arthur Brown" had top ten success on both sides of the Atlantic. Following "Fire", the press would often refer to Brown as "The God of Hellfire", in reference to the opening shouted line of the song.
Arthur shows no signs of stopping or slowing down and continues to record and release hugely inspiring music, including his most recent release "Long, Long Road" (2022) and the launch of his new multi-media show "A Human Perspective".https://www.thegodofhellfire.com/