Cyril Davies Tribute
Eel Pie Club, Twickenham.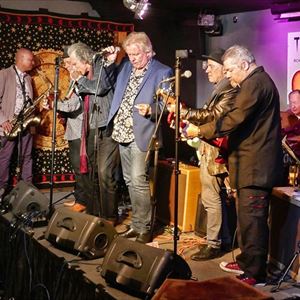 More information about Cyril Davies Tribute tickets
Some of the finest musicians in the UK will pay tribute to the music of Cyril Davies and Alexis Korner and the releas in 1963 of 'Country Line Special/Chicago Calling'. This annual All-Star event is one of the most popular in the Eel Pie Club calendar. The Alan Glen/John O'Leary All-Stars are: Alan Glen (Yardbirds, Nine Below Zero), Tim Hain (Jamside Up/The Incredible Blues Puppies), John O'Leary (Downliners Sect, Savoy Brown), Bob Hadrell (Barcodes, Sonny Black), Ed Spevock (Graham Bond Organisation, Chicken Shack), Peter Miles (Wessell Anderson, Herb Ellis). They will be joined by a host of guest musicians and vocalists.