Daddy Long Legs
Night & Day, Manchester.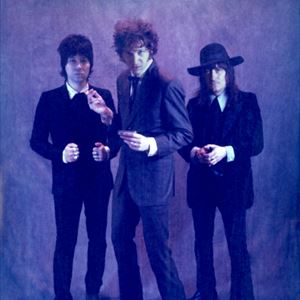 This event is for over 18s only - No refunds will be issued for under 18s.
More information about Daddy Long Legs tickets
New York City's most beloved blues bashers have been huffing and puffing and blowing houses down on a nightly basis on their infinite world tour and always bring an elevated level of rough and ready intensity to contemporary lo-fi blues with their explosive fire ceremony!
"A Daddy Long Legs show is equal parts roots rock, blues and guttural soul, stripping down old standards and making them shiny and new again. Some of the originals are like an all-out spiritual revival, while others are hauntingly beautiful." AltDaily
"Like Chicago blues fired at the moon, played by the demented children of the Pretty Things" Rolling Stone
"DADDY LONG LEGS takes the blues and turns them inside out, upside down, round about and renews their primal energy. My favorite rompin' stompin' New York band of the moment" Lenny Kaye
"Masters of arcane blues secrets" Human Being Lawnmower Magazine
"Music to start a juke joint brawl to" Bibliodiscoteque
"Pull-the-chord-and-let-the-snot-fly-blues" Relix Magazine
"these drunken cowboys with fuzzy mics and rip-roaring harmonica solos are the most authentic band you've seen all week" Esquire
"In addition to a deliciously unhealthy dose of harmonica, this Brooklyn trio's electrifying backwater blues is rounded out by primal drums and guitar, which leaves room for singer Daddy Long Legs to belt out his musical sermon" The Most Interesting Academy Dos Equis
http://officialdaddylonglegs.com
www.facebook.com/officialdaddylonglegs
www.youtube.com/IMDADLONGLEG
www.instagram.com/officialdaddylonglegs
www.twitter.com/daddylongle6s