Daisy Brain Tickets
Brudenell Community Room, Leeds.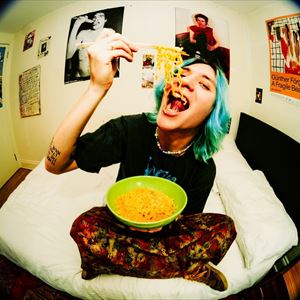 More information about Daisy Brain tickets
DAISY BRAIN ANNOUNCES MAY 2022 UK/IRELAND TOUR
NEW SINGLE 'DIGITAL ATLAS' OUT NOW
EP COMING LATER THIS SPRING
February 4th 2022 - London based emerging indie-grunge artist Daisy Brain, today announces an 11 date May 2022 headline tour, across the UK and Ireland.
"absolutely buzzed for touurr! i can't wait to see all your faces and all the mosh pits - expect new music, new merch and a ringing in your ear as soon as you've left the venues. I can't believe the first one has sold out, I can already tell this next one is gonna be something special."
The announcement follows Daisy Brain aka Will Tse, sharing his first new music of 2022 earlier this week in the form of 'Digital Atlas' (LISTEN HERE). A raucous and energetic track, 'Digital Atlas' combines lazy Elliot Smith-esque acoustic guitars, with Daisy Brain's recognisable grungy, crunching distortion.
Daisy Brain sets out on his SOLD OUT debut headline tour on the 19th Feb, including a show at London's Camden Assembly. He's also just been announced to play The Great Escape Festival and The Neighbourhood Weekender in May 2022. This week, Daisy Brain headlined BBC Introducing at the Lexington in London.
"I'm not allowed to pick my favourite artist on the show, but if I could, I think Daisy Brain might just be up there, I've got to be honest with you" – Jack Saunders, BBC R1
"That was Boring by Daisy Brain, and could that be any more early Radiohead?" – Steve Lamacq. BBC 6 Music

Daisy Brain:
Instagram: @noodle_irl
TikTok: @noodle_irl
YouTube: Daisy Brain