DANA GILLESPIE & THE LONDON BLUES BAND Tickets
Eel Pie Club, Twickenham.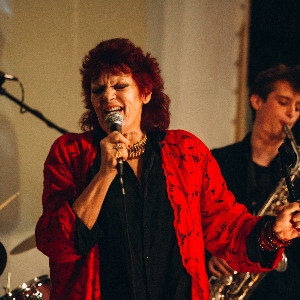 More information about DANA GILLESPIE & THE LONDON BLUES BAND tickets
Dana Gillespie made her first record in 1964 and all these years later she is still recording, and released her 70th album at the end of 2019 called 'Under My Bed' for Ace Records.
In the '70s she was the first Mary Magdalene in the West End Musical 'Jesus Christ Superstar' and also worked with David Bowie as he wrote the song 'Andy Warhol' for her and she sang on his Ziggy Stardust album.
In the '60s and '70s she made many films, but Blues music has always been her first love and she considers herself a songwriter who sings!
Her musicians are known as The London Blues Band and they are considered to be the cream of the London Blues scene.