Dave Haslam book event
Anthony Burgess Foundation, Manchester.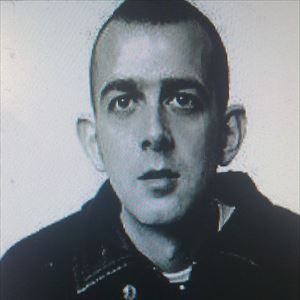 After you buy, click
to easily split ticket money with friends.
More information about Dave Haslam book event tickets
A special evening to mark the publication of Hacienda resident DJ Dave Haslam's memoirs; entitled 'Sonic Youth Slept on My Floor; Music, Manchester & More'.
The event
includes a reading, an onstage interview, and an audience Q&A. The evening will conclude with a book signing.
'Sonic Youth Slept on My Floor' documents Dave Haslam's encounters with inspiring characters including Tony Wilson, Nile Rodgers, Neneh Cherry, Tracey Thorn, John Peel, Mark E Smith, Ian Brown, and John Lydon. Morrissey comes to tea; he meets writers including Raymond Carver and Jonathan Franzen; he discusses masturbation with Viv Albertine; he has a gun pulled on him at the cienda, a drug dealer threatens to slit his throat; and Sonic Youth sleep on his floor.

In the late 1970s, he was a teenage John Peel listener and Joy Division fan. In 2017, four decades later, he works with New Order on a series of five shows in Manchester. Haslam tells the story of those decades, including the impact of life-shaking events (from the nightmare of the Yorkshire Ripper to the shock of the Manchester Arena terror attack).

It's an insider account of the Hacienda, the rise of Madchester and the birth of the rave era. And so much more...

More book info – see here; http://www.davehaslam.com/#/sonic-youth-slept-on-my-floor/