DAVE THOMAS BAND Tickets
Eel Pie Club, Twickenham.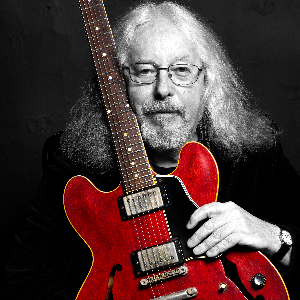 More information about DAVE THOMAS BAND tickets
Dave Thomas is a British Blues veteran. He is a survivor of the 1960s British blues boom so if you like John Mayall, Eric Clapton and Peter Green, you'll love the blues that Dave still delivers. He is truly coming into his best years yet after a lifetime devoted to the blues.
In recent years Dave has built an international reputation as a fine blues guitarist and singer. For 10 years he led the house band at Shake Down Blues, a specialist promoter of black American blues in the UK giving him the opportunity to work with 40 great black American blues musicians.
Lockdown gave Dave the opportunity to bring together his first album for 5 years, showcasing a range of styles honed over fifty years in the front line of recording and live music. One More Mile reached Number One in the Roots Music Report's Top 50 UK Album Chart in 2021. His latest album Road To The Blues reached the Number One slot in 2022.
"Vocally Dave is as smooth as Van Morrison" Peter 'Blewzzman' Lauro
"… a master craftsman at his work. Soulful, upbeat and fun …"Folk & Tumble Review
"One of the best outfits on the British scene." Phil Wight, Blues & Rhythm magazine