Dirty Laces
The Fiddler, London.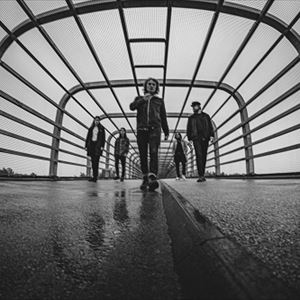 The Fiddler

229 Kilburn High Rd.

London NW6 7JG

Nearest tube: Kilburn Gareroad: 16, 32, 189, 316, 332, 632

info@thefiddlerlive.com
Under 18s must be accompanied by an adult. We cannot issue refunds to under 18s who are not accompanied by an adult.
More information about Dirty Laces tickets
THe Fiddler presents, in arrangement with Whispering Pines: Dirty Laces, a MCR rock and roll 5 pce, raw guitar music & powerful live show with a huge stage presence. Tube driven amps, classic guitars give a big sound.
Striding between the cotton mills of North Manchester, Dirty Laces are comfortable in their own skin and unafraid to take risks, bolstered by the music they were raised on; classic and 50s rock performers, 60s and 70s power garage and prog bands, psychedelia and outsider punk.