DMP presents Mull Historical Society
Bush Hall, London.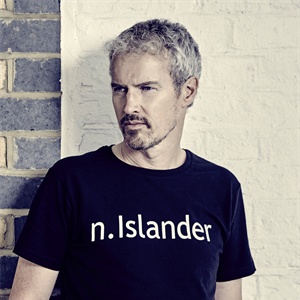 More information about DMP presents Mull Historical Society tickets
DMP Presents Mull Historical Society featuring Bernard Butler & Strings plus special guests
Mull Historical Society is proud to announce a special one off English show on May 23, 2019 at London's Bush Hall. The show will feature strings as well as a Bernard Butler on guitar whom produced the latest widely acclaimed Mull album 'Wakelines' released on Xtra Mile Recordings last autumn. Islander, Colin MacIntyre (aka Mull Historical Society) is an award-winning musician, author and now playwright is proving himself to be one of the UK's most prolific talents.
He has released eight acclaimed albums to date under the name Mull Historical Society, having achieved two UK Top 20 albums and four Top 40 singles, since his Gold-selling debut album, 'Loss'. His debut novel 'The Letters of Ivor Punch' won the 2015 Edinburgh International Book Festival First Book Award and he has just adapted it for the stage opening Spring 2019 in Glasgow's Oran Mor and Edinburgh's Traverse Theatre. He has been voted Scotland's Top Creative Talent at the Glenfiddich Spirit of Scotland Awards, as well as into the Greatest Scottish Artists of All Time public poll, and has toured worldwide, including with The Strokes, Elbow and REM.
His memoir, 'Hometown Tales: Highlands & Hebrides', about his journey from island boy to international musician, and his first book for children, 'The Humdrum Drum', are out now. Colin also curates and performs on a new live platform he has created, 'From Stage to Page', which features other musician/performer-authors: the most recent of these shows of words and music coming together was a sold-out show at The Roundhouse in London as part of Frank Turner's Lost Evenings. He has led the children's feeding and educational charity Mary's Meals in London, and once spent a year on the books of the Scottish professional football club, Queen's Park. Despite his absence of a working shield – Colin is a descendent of the Scottish Warrior Poet, Duncan Ban Macintyre.
Don't forget, ticket holders get a set menu deal on food for their table at Bush Hall Dining Rooms (two doors down) between 6-8pm. Please call 020 8749 0731 if you'd like to make a reservation.