Do Nothing
Lancaster Library, Lancaster.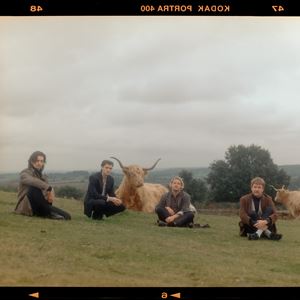 More information about Do Nothing tickets
An afternoon matinee performnce for the hotly tipped Nottingham band.
Doors are 2.30pm.
Support is yet to be confirmed - On stage subject to change at 2.45pm
Nottingham based four piece Do Nothing is madeup of vocalist Chris Bailey,guitarist Kasper Sandstrom, bassist Charles Howarth and Andrew Harrison ondrums.Their sound is equal parts Roxy-esque art rock and Ze/Celluloidrecords no wave. Do Nothingsongs are characterized by the acerbic lyricismof vocalist Chris Baileywhere every song feels like its ownself-containedpsycho drama.Listeningtotheir latest single"Gangs"at times is like walkinginto a very busy and very loud pub and over hearing snatches ofconfusedand bitterconversations"wait a minute this isn't my house" says one person"who can eat at a time like this?" says another.
Do Nothing on stage at 3.30pm approx - all timings subject to change.
Please do note there is no bar in the venue due to our licencing agreement and our commitment to making Loud In Libraries events as inclusive as possible. We recommendThe Sun Hotel and Bar, 63-65 Church St, St Nicholas Arcades, Lancaster LA1 1ET, a 5 minute walk from the library for pre and post gig drinks etc