Dunedin Consort
Venue 1, The Brunton, Musselburgh.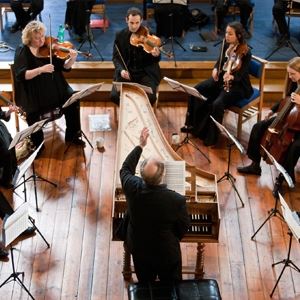 More information about Dunedin Consort tickets
Katy Bircher, Flute
John Butt, Director

Bach: Orchestral Suite No 2 in B minor for flute
Bach: Cantata 82 'Ich habe genug'
Handel: Arias from Acis and Galatea
Handel: Water Music

An irresistible programme of baroque masterpieces performed by the peerless Dunedin Consort. Bach's B Minor Flute Suite is full of sparkling dances and rich sonorities and his Cantata 'ich habe genug' is hauntingly beautiful. No composer can lift the spirits like Handel, and his Water Music, written to be played on a barge on the Thames, is so full of energy and joy it will send you tapping your toes into the evening.