Dutty Moonshine Big Band Entradas
The Boileroom, Guildford.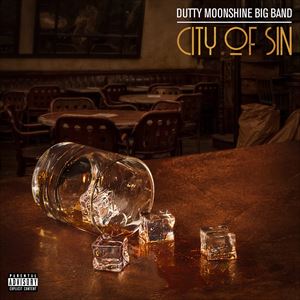 Solamente podrán acceder los mayores de 16 años - No se harán reembolsos para menores de 16 años
Más información sobre las entradas para Dutty Moonshine Big Band
After a whirlwind tour of the UK in the Autumn of 2018, Dutty Moonshine Big Band will be back
on the road in 2020 with an abundance of dates, a brand new stage show and bags upon bags
of new and unheard bass driven treats.

2019 witnessed the biggest and baddest festival season for the 14-piece onslaught and saw
them conquer stages at the likes of Wilderness, Beatherder, Glastonbury and Valleyfest with a
unique take on 1920's jazz that has been fused together with future sounds from the bass music
underground and fronted by two of the UK's best MC's, Maria Laveau and Hyperman Sage.
Playing 20-dates across March and April, Dutty Moonshine Big Band are heading to a city near
you. It is time to get ready for the unexpected.
www.duttymoonshine.com
Funke and The Two Tone Baby
Funke and the Two Tone Baby is a one man sonic explosion. Uncategorized and
uncharted. Jammed halfway between frenzied alt-blues and metronomic dance beats.
Combining guitar and harmonica with beatboxing and effects that seamlessly collide the
organic with the mechanical to create a fresh sound of unstoppable rhythm and
unrelenting melody.
http://www.funkeandthetwotonebaby.co.uk/