Eat Static / Banco de Gaia / Zion Train
Fiddlers, Bristol.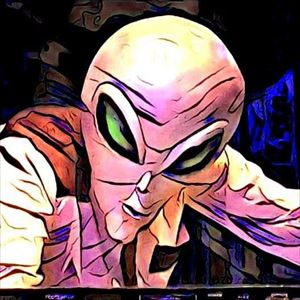 This event is for 18 and over - No refunds will be issued for under 18s.
More information about Eat Static / Banco de Gaia / Zion Train tickets
Global Beats presents
Eat Static // Zion Train // Banco De Gaia
Fiddlers // Bristol
Saturday 13th March 2021
Eat Static was formed in 1989 by Merv Pepler and Joie Hinton as a creative outlet for the diverse range of electronic music that the pair were writing. Always intended as a live band, Eat Static can legitimately claim to be one of the UK's first live techno outfits. Eat Static quickly developed a spectacular live show that included a huge light-show and a giant illuminated brain. A loyal following quickly formed, with the crowds realising that dance could be performed live at a time when ?live' performances by other bands were often mimed PA's. Since that time Eat Static have played hundreds of gigs headlining festivals and shows around the world.Early Eat Static releases were on the band's own imprint - Alien Records, and laid the foundations of the band's sound with inventive editing, B Movie samples and a sense of humour and unpredictability. They then signed to Michael Dog's legendary label Planet Dog, which captured the spirit and idealism of a heady time. The album Abduction was a particularly strong release and the band went on to enjoy chart success with a number of their EP's on the label. At the same time Eat Static were headlining Megadog nights and festivals as well as Glastonbury.After the 2007 summer festival touring season keyboardist Joie Hinton left the band and it was then just Merv, now rejoined in the studio by original member Steve Everitt, who makes a strong appearance on Last Ship to Paradise. 2008 saw the release of Eat Static's first ever full length down-tempo album, Back To Earth, with Canada's Interchill label. The album was infused with dashes of Arabian and jazzy influences alongside solid rhythmic elements of dub/breaks and spaced out other-worldly electronica.In 2015 Eat Static released their 25th anniversary double album release Dead Planet / Human Upgrade. One half uptempo and banging and the other half exploring more experimental sounds. Merv put out this monster release to counter the disposable culture of streaming music. People said it couldn't be done and shouldn't be done which was reason enough to do it. Recent years have seen the band continue to be featured heavily at festivals around the world and Merv working and gigging harder than ever. Highlight shows have been repeat appearances at the Ozora Festival, Albert Hoffman's 100th birthday party, the Tokyo Festival of Modular and of course Glastonbury.When not on the road Merv can be found in the studio where he has taken a deep dive into the new frontier of modular synthesis and continues to add to his collection. For Last Ship to Paradise Merv and Steve combined their modular rigs and set out to make sure that nothing repeated, and that tracks had a constantly evolving liquid quality to them. There are no presets and no off the shelf samples that you have heard in other tracks. This speaks to Merv's dedication that none of this music shall be predictable or following any commercial trends.
Zion Train are Dub/Dance pioneers and have been undisputed leaders in the genre for the past 2 decades. The band were heavily involved in alternative and DIY underground culture in the UK during the 1990s as well as being purveyors of the finest Roots Reggae music throughout thisperiod. They are one of the finest live dub acts on the planet and promoted the practice of dynamic onstage dub mixing which they perform alongside acoustic instruments and the best vocalists.
ZionTrain was founded by Perch (live dub mixing /production), in 1990 and he was later joined by Cod (melodica/production), Tench (production), Molara (voice), Hake (trumpet), and Forkbeard (trombone). Between 2001 and 2005 Dubdadda added extra live vocals and Bigga replaced Forkbeard on trombone in 2001, they were joined by Richard Doswell on tenor sax in 2009. The live line-up has always been very flexible, varying from Perch and a vocalist for sound-system gigs, to an extended lineup for
larger events. Zion Train live always features a variety of renowned vocalists but primarily, the band have been fronted by Dubdadda.
The music of Banco de Gaia is mostly categorized as ambient dub and downtempo. Marks works to cross genres, often using Arabic and Middle Eastern samples against a bass heavy reggae, rock, or trance rhythm to produce deeply textured tracks that progress layer upon layer. He first delved into electronic music in 1989, when he bought a digital sampler. The first tune he recorded on it was called ?Maxwell House?. Having cut his teeth on the early 90s ambient dub compilations, in 1994 he released his first studio album Maya on Planet Dog records, which was nominated for the Mercury Music Prize on its release. It was followed in 1995 by the critically acclaimed Last Train to Lhasa. Both albums reached No. 1 in the UK independent charts and featured in the national album chart top 40. In the following decade Banco De Gaia released Live at Glastonbury, Big Men Cry, The Magical Sounds of Banco De Gaia, Igizeh and You Are Here.In 1997, Banco De Gaia put together a five-piece band that included Ted Duggan (drums), Ashley Hopkins (bass), Larry Whelan (wind synth, saxophone and ethnic flutes), and Gary Spacey-Foot (percussion and saxophones). The band reduced in number to just Marks, Duggan, and Hopkins in 1999, and then just Marks and Duggan from 2000 until 2003, when Marks went back to being a solo artist. On 20 September 2009, Banco De Gaia played an album launch show for his album Memories Dreams Reflections at Dingwalls in London. This show was to celebrate 20 years of Banco De Gaia. Marks was joined on stage by three members from the original five-piece band: Hopkins, Whelan, and Duggan and vocalist Maya Preece, who sang on the latest album.