Editors " THE BLACK GOLD TOUR"
Sala Razzmatazz, Barcelona, ES.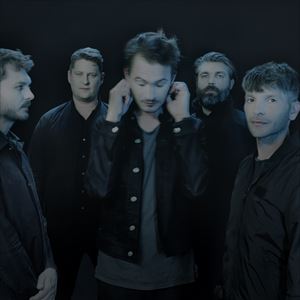 More information about Editors " THE BLACK GOLD TOUR" tickets
La banda inglesa EDITORS, estará en la Sala Razzmatazz de Barcelona el próximo 18 de febrero presentando su nuevo disco 'BLACK GOLD'
Con dos millones y medio de copias vendidas en todo el mundo y seis álbumes de estudio publicados Editors vuelve la vista atrás, aunque solo sea por un instante, y anuncia gira y disco para repasar quince años de carrera. La gira europea desembarcará en Madrid y Barcelona en febrero de 2020 en una ocasión imprescindible de disfrutar en una sala de lo mejor del repertorio de esta banda.
Black Gold', como se titulará el álbum del quinteto procedente de Birmingham, incluirá 13 de las canciones más representativas de la vida de la banda junto con tres cortes recién salidos del horno y producidos por Garrett "Jacknife" Lee (U2, Snow Patrol, REM, The Killers), viejo conocido de la formación por ser la figura responsable de su segundo álbum, el superventas 'An End Has a Start' (2007). Así, entre los temas elegidos estará incluida la ya estrenada durante este verano 'Frankenstein', 'Upside Down', y un tercero de corte dramático e inspiración gótica responsable de dar nombre a la compilación, que se suman a clásicos de la banda como la explosiva 'Munich', el himno indie rock 'Smokers Outside The Hospital Doors', la plagada de sintetizadores 'Papillon' o la melódica 'Ocean of Night'. 'Black Gold', primer disco recopilatorio de Editors, que se publicará el próximo 25 de octubre a través de Play It Again Sam.
Black Gold es una oportunidad para reflexionar sobre los últimos 15 años de carrera, pero también ofrece un vistazo a un futuro muy emocionante para una de las historias de éxito musical más duraderas y quizás inesperadas de este siglo en el Reino Unido.
¡ ENTRADAS A LA VENTA!