Eli 'Paperboy' Reed
Dingwalls Camden, London.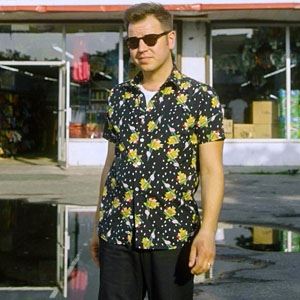 14s - 16s must be accompanied by an adult. No refunds will be given for incorrectly booked tickets.
More information about Eli 'Paperboy' Reed tickets
DMP PRESENTS
ELI 'PAPERBOY' REED
PLUS SPECIAL GUESTS
With the release of his new record, '99 Cent Dreams,' Eli "Paperboy" Reed begins his second decade as an artist much in the same way he began his first: completely and utterly in love with soul music. Reed is ten years older and ten years wiser this time around, though, writing with the kind of freewheeling confidence that can only come from experience, and the result is the finest and most emotionally sophisticated music of his career. Cut at the legendary Sam Phillips Recording in Memphis, TN, and produced by Matt Ross-Spang (Jason Isbell, Margo Price), '99 Cent Dreams' is an exuberant and uplifting collection, a celebration of life and love delivered by an ecstatic messenger who's still in profound awe of the power of both. Reed's arrangements on the album are lean and muscular, filtering vintage R&B, soul, and gospel through the heart of a modern songwriter. His stunning voice remains front and center, of course, but his performances here have grown in their assurance and matured in their delivery, a sign perhaps of the newfound perspective he's gained with fatherhood.
"I'm a firm believer that if a song doesn't grab you in its simplest of form, then it's probably not going to grab you no matter how much bullshit you add on top of it," Reed says with a laugh. "That was my guiding principle when I was writing, and that continued to be the guiding principle in the studio."
In Memphis, Reed and his band were joined by drummer Ken Coomer (Wilco, Uncle Tupelo) for a series of whirlwind recording sessions that resulted in a fully mixed album in just nine days. Nearly everything on the record was captured live, including Reed's pulse-pounding vocals, which made their way through the same echo chamber used by the likes of Bob Dylan, Roy Orbison, Levon Helm, Johnny Cash, and Robert Plant.