Erland Cooper + AVA
Brighton Unitarian Church, Brighton.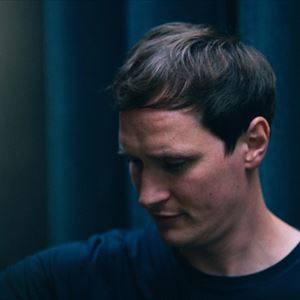 Under 16s must be accompanied by an adult. We cannot issue refunds to under 16s who are not accompanied by an adult.
More information about Erland Cooper + AVA tickets
Hailing from the archipelago of Orkney in Scotland, award-winning composer, producer and multi-instrumentalist Erland Cooper explores the natural world of birds, the sea and landscape in his music.
Exploring a balance between alternative, electronic and classical music, his debut solo project Solan Goose (2018) began as a gentle response to ease anxiety and claustrophobia working in a large city, aiming to create a sense of balance and calm for both himself and the listener, while connecting identity, memory and place through music and cinematography.
Erland believes that music often reflects the landscape surrounding a composer, be it rural, urban, real or imagined. While Solan Goose paid homage to the birdlife of Orkney with each track name taken from Orkney dialect words for its native birds, Erland turns his attention to the North Sea in Sule Skerry (2019), the second in his Orkney triptych.
Previous projects include The Magnetic North, which blended orchestral arrangement, rock, and electronica and his early work as lead to progressive folk-rock band Erland and the Carnival.
As a composer, Erland has diverse experience in scoring and producing music for TV and film in the UK, US and Canada, as well as for large-scale installation art. In early 2019, he scored NEST, a giant kinetic sound and light installation produced in collaboration with Marshmallow Laser Feast for the opening of London's first Borough of Culture celebrations.
Erland owns a London recording studio, which is now home to some of the UK's most acclaimed left-field producers, artists and mixing engineers.

AVA: AVA is a cinematic instrumental duo formed by Anna Phoebe and Aisling Brouwer. The two composers met in 2016, where their mutual love of writing for film, art and dance inspired a musical journey that evolved into their debut album Waves. Their music invokes melodic and emotional soundscapes, with the relationship between violin and piano at its heart.