Erland Cooper + Special Guests
St George's Church, Brighton.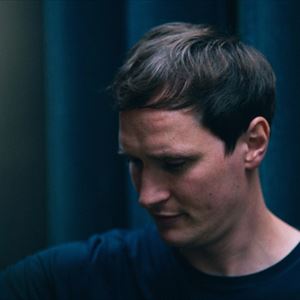 Melting Vinyl are pleased to announce this show has been rescheduled to the new date of June 3rd 2021. Please be assured all purchased tickets will remain valid for the new date and all other details remain the same. For further information and updates visit of join the Facebook event page: https://www.facebook.com/events/2707694932786861
14+ only. 14s to 15s must be accompanied by an adult. No refunds will be given for incorrectly booked tickets.
More information about Erland Cooper + Special Guests tickets
Hailing from the archipelago of Orkney in Scotland, the contemporary composer and multi-instrumentalist has so far explored the birdlife (2018's Solan Goose), the sea (2019's Sule Skerry) and, on Hether Blether, his third album, he turned his attention to the land and its people
Originally part of acclaimed bands The Magnetic North and Erland & The Carnival, Cooper has a diverse musical history. 2018 debut solo album Solan Goose was an Album of the Year at BBC Radio 6 Music, the Quietus, and more; and Sule Skerry has already been crowned a BBC Radio 6 Music Album of the Day. Cooper also scored NEST, a giant kinetic sound and light installation. It was collaboration with the groundbreaking Marshmallow Laser Feast to open London's first Borough of Culture celebrations.
RECENT PRAISE
". at once calming and euphoric, with a beauty that's its own justification" - Uncut
".a record of simple beauty, exploring the place where electronic and classical music can co-habit" The Quietus
"Wonderfully nuanced songwriting matched to lung-bursting string arrangements." - Clash
"...a meditative, transportive listening experience. an ethereal swoon which imagines Sigur Rós remixed by Bibio. It makes you wonder where Cooper will take you next" - Q
"considered, crafted and explorative of details that only someone with a true affinity can delve into. If Cooper's intent was to create an insular kind of magic, he does so" - Loud and Quiet
"Now, with Sule Skerry, he's expanding his palette, retaining an ambient quality, while bringing in a more epic, moving scope." - The 405
"Nature's songwriter" - read the recent Guardian interview here:
https://www.theguardian.com/music/2019/jan/08/erland-cooper-musician-orkney-interview


Artist: Website / Facebook / Instagram / Twitter