Eternal Triangle (Trevor Watts) + Andy Champion Tickets
The Globe, Newcastle Upon Tyne.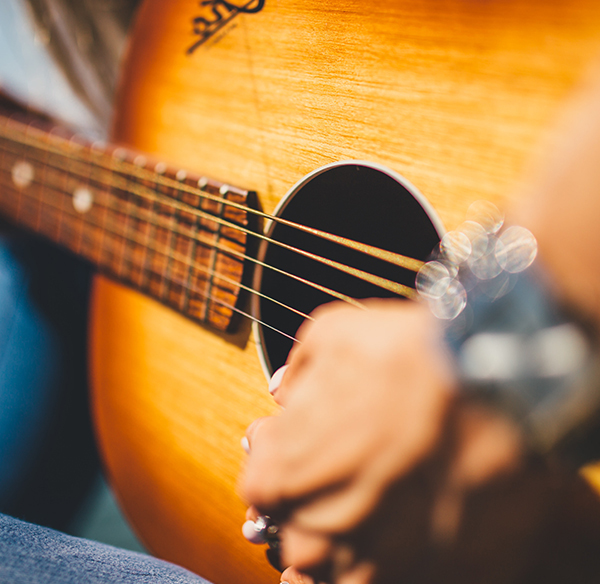 16+ only. 16s to 18s must be accompanied by an adult. No refunds will be given for incorrectly booked tickets.
More information about Eternal Triangle (Trevor Watts) + Andy Champion tickets
Jazz North East at The Globe presents…

Eternal Triangle + Andy Champion
Sunday 14th May 2023
The Globe (Upstairs in the Jazz Bar)
Newcastle upon Tyne
Doors: 7.30pm (Music Starts 8.00pm)
£10 Advance and On The Door (advance booking recommended due to limited capacity)
Tickets: https://www.seetickets.com/tour/jazz-north-east
Facebook: www.facebook.com/jazznortheast

ETERNAL TRIANGLE
Trevor Watts (Alto and Soprano Saxophones)
Veryan Weston (Synths)
Jamie Harris (Congas and Percussion)
Eternal Triangle play the music of Trevor Watts, compositions originally inspired by rhythmic structures from Africa and South America as well as jazz and European musical forms.
The trio is built on two duos: Veryan and Trevor first played together in Trevor's "Moiré Music" in the early 1980s and since then have had a long collaboration in the 'Dialogues' project where their work as open improvisers was explored together for many years worldwide.
The second duo consists of Jamie and Trevor where Jamie was involved in Trevor's 'Celebration Band' in the 2000s and later they were involved in a very successful duo touring worldwide and recording several CDs.
The third duo with Veryan and Jamie is yet to be explored!
In July 2021 the three musicians began working together on some beautiful new pieces specifically conceived by Trevor. The development of these compositions, for instance, can happen during rehearsals or during a concert. Any player in the group can discover something new within each piece, and therefore the compositions are ever changing. The strengths of this trio are like the durable and inert strength of a triangle, where each side supports the other - 'Eternal Triangle'.
This is a music with a depth that is both expansive and honest.

Trevor Watts has played many major Festivals with his previous Moire Music / Moire Music Drum Orchestra / Amalgam and the two duos. These include San Francisco Jazz Fest / Berlin Jazz Fest / Singapore Fest of the Arts / Montreux Jazz Fest / Moers Jazz Fest / Glastonbury Fest /Womad Fest / N Zealand Fest of the Arts / Khartoum Fest / July 4th World Jazz Fest Washington DC (twice) / Vancouver Jazz Fest / London Jazz Fest / Glasgow Jazz Fest / Sao Paulo Jazz Fest / Gulbenkian Fest Lisbon / Monterey Jazz Fest / St Lucia Jazz Fest West Indies / etc, and tours all around the World many times and so on. His credentials have been proven many times over, having been on the scene since 1966. Eternal Triangle is his latest development.

Others Trevor Watts has played with amongst many: Don Cherry / Steve Lacy / Tony Oxley / Fred van Hove / Bobby Bradford / Archie Shepp / Denardo Coleman with Jayne Cortez / Barry Guy LJCO & Orchestra / John Stevens / Rodrigo Amado / Keith Rowe / Cyro Baptista / Stan Tracey / Kenny Wheeler / Phil Seaman / Phil Collins / Tubby Hayes / Dave Holland / Peter Kowald / John Mcloughlan / Chick Corea.

ANDY CHAMPION
Andy Champion (Solo Bass)
In his first solo performance in over 8 years, bassist Andy Champion will be delivering a set of improvisations and compositions; utilising extended techniques, loops and effects.

JAZZ NORTH EAST
www.jazznortheast.com
www.seetickets.com (Jazz North East in the search box)
Facebook: www.facebook.com/jazznortheast
Twitter: @jazznortheast
Instagram: jazznortheast
Email: info@jazznortheast.com

VENUE ADDRESS
The Globe,

11 Railway Street,

NE4 7AD

www.theglobenewcastle.bar

AGE RESTRICTIONS / ACCESSIBILITY / TRAVEL
Age Restrictions: All ages welcome with under 18's accompanied by an adult.
Accessibility: Fully accessible for wheelchair users.
Travel: Central Station Metro is located just under half a mile from the venue (approximately 8 minutes walk)
Buses: 12 / 12A / 22 / 22X to Scotswood Road?
Limited street parking outside of the venue, a small fee based car park is located across the road.

Please do contact the venue for full details regarding younger ages and for any further queries regarding accessibility and parking.?
We encourage ecologically sustainable travel wherever possible by foot, bike and public transport.