Ezio
The Forum - Tunbridge Wells, Kent.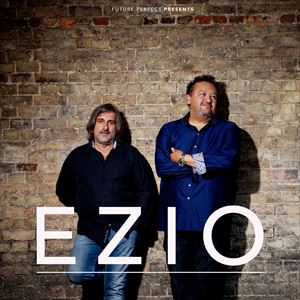 Under 16s must be accompanied by an adult. We cannot issue refunds to under 16s who are not accompanied by an adult.
More information about Ezio tickets
In their 28 year career, the band have made a habit of dabbling in any style of music that takes their fancy; Daylight Moon is no different. From the crunching blues-rock guitars of 'Crushed' to the jazz rhythms of 'The Gypsy Song', there's plenty of genre hopping on show here. What's always set Ezio apart is the connection between Lunedei and guitarist Booga. The frontman's rich tenor and complex acoustic guitar work is complimented by Booga's incessant lead guitar; regularly squeezing in an extra note that shouldn't be possible, but somehow managing to work. One could try and compare him to other great guitarists, but they would be wasting their time – Booga truly has a unique style, and it needs to be witnessed in the flesh.
Support from Lee Martin
https://www.youtube.com/watch?v=1TA_NzQTLOQ