Fairkytes Live presents Graffiti Classics
Fairkytes Arts Centre, Hornchurch.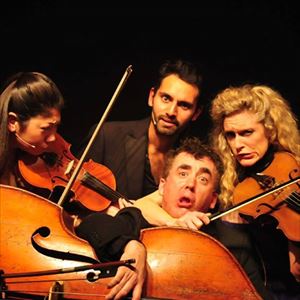 Now established as a Fairkytes Live Christmas tradition, we once again welcome back the talented but irascible, scatty and supremely entertaining Graffiti Classics.
More information about Fairkytes Live presents Graffiti Classics tickets
This is a classical string quartet as you've never seen it (unless you went last year). Laugh, sing, dance, stamp your feet... and don't get into a heckling match with Cathal, he's razor sharp with that Irish wit.

Graffiti Classics concerts sell like the proverbial hot mince pies, so early booking is advised.