Fatback Band Billets
Jazz Cafe, Camden, London.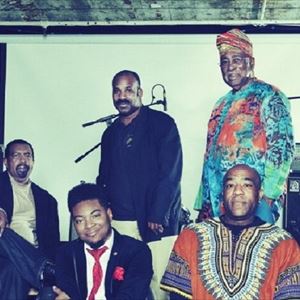 Cet événement est destiné aux 18 et plus - Aucun remboursement ne sera effectué pour les moins de 18.
Plus d'informations sur les billets Fatback Band
One of the most acclaimed disco, soul and funk groups to have ever emerged from America, The Fatback Band return to The Jazz Cafe after the sell out success of their last headline show here.
The grittiest of the US club bands of the mid 70s, they mixed jazz with funk, prefigured disco and were at the beginning of rap - their 1979 rap single 'King Tim III' was released a week before the Sugarhill Gang's 'Rapper's Delight' - and forged the mid-80s club anthem 'I Found Lovin''.
With more than 35 albums released over the course of a hugely influential career, it's with great joy that we welcome drummer Bill Curtis and his disco cohorts back to our stage.


Over 18's only.

From and including the 14th March 2007 the Jazz Cafe is a NO SMOKING venue.

Disabled customers can buy their tickets from any of the usual sources and
do not have to explain their disability.

Wheelchair customers do not need to contact the venue in advance, please
purchase a ticket as normal. Your assistant will be admitted free on arrival
with you and does not need to purchase a ticket.