Faux Fighters Vs Kings of the Stoneage Entradas
The Factory Live, Worthing.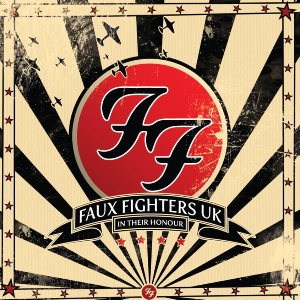 Las personas con edades comprendidas entre 14 - 15 años deben asistir acompañadas por un adulto
Más información sobre las entradas para Faux Fighters Vs Kings of the Stoneage
Black Rabbit productions Presents


Foo Fighters Vs Queens of the Stoneage


Featuring Faux Fighters UK & Kings of the stoneage


Faux Fighters UK
After spending years of playing drums for numerous bands and recording sessions, Ben Rudge decided to take the leap of faith and doing exactly what Dave Grohl did, switching the kit for guitar and taking centre stage.
After spending a few months of recording 4 or 5 foo fighters songs on his own, he finally decided to try and put together the best Foo Fighters tribute he could. Calling on long term friends Liam Slattery & Russ Millard the journey began, quickly adding drummer Kris Perrin & 3rd guitarist Paul Beddow the line up rehearsed for a few months before deciding to add the final layer of Ben Selleck on keys who finally completed the full live FOO FIGHTERS LINE UP.
It's going to a great night of Alternative ROCK!