Ferocious Dog Tickets
The Forum - Tunbridge Wells, Kent.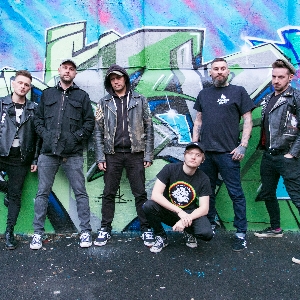 More information about Ferocious Dog tickets
Ferocious Dog
They've been hailed as "a representation of our gut feeling, savage and merciless" and at the sametime, called "folk in the grand tradition of it being the peoples sound."Ferocious Dog, however are all those things.More than a band, they are a family. "To listen to the Ferocious Dog as it snarls and growls at the worldis to show responsibility" said a Louder Than War review of their brilliant, recently released and FakeNews And Propaganda album, but this is an outfit that shows compassion too.And that, in a world where the lines of truth are blurred by the rich, powerful and corrupt, is priceless."Ferocious dog are a very socially conscious band and their music and lyrics are designed not only to makeyou smile and sing along but also to make you feel something."-Folk-Metal.NL.A band that does drives for foodbanks–not for headlines, but because it was the right thing to do-aband that welcomes Hunt Sabs and conservationists Sea Shepherd to their shows, but a band wherenone of that really matters.No, here the feeling is important. Ferocious Dog is the group where fans are tattooed in the shopbelonging to the lead singer, Ken Bonsall, where the violinist and band leader, Dan Booth prints theposters, and Les Carter (ex-Carter USM) plays the lead guitar. They can wow a punk festival oneminute, a folk festival the next–and fit right in anywhere.With Bonsall and Booth and Carter combining and John Leonard playing just about everything withstrings, while the rhythm section of Alex Smith and John Alexander bring the power and energy, youhave a whole greater than the sum of its parts
All Standing!
Support from Beans on Toast
Opener - Davey Malone
https://www.youtube.com/watch?time_continue=39&v=YQoW1_ywC18