Fontaines D.C. Biglietti
Rock City, Nottingham.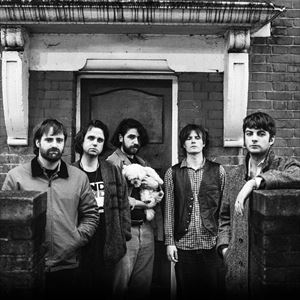 Questo evento è riservato alle persone di oltre 14 anni - Non verrà concesso nessun rimborso per le persone di età inferiore ai 14 anni.
Più informazioni su Fontaines D.C. biglietti
For accessibility information please contact the venue on 0115 9506 547 or visit the venue accessibility page here


Terms & Conditions
1. This event is for fans only and these special conditions are in place to ensure that tickets are purchased for personal use only and are not resold for profit and/or through unauthorised resale sites.
2. A strict limit of 4 tickets per person (and per household) per event applies in the general sale / 2 tickets per person per event applies in the presale. Any tickets purchased over this limit may be cancelled and invalidated (in which case you will be refunded).
3. Tickets must not be purchased with the intention of reselling them for commercial purposes and/or profit. Businesses or traders purchasing tickets for commercial use or commercial intent will have their orders cancelled.
4. Only genuine mobile tickets will be accepted for entry (we'll give you full instructions on how to access your mobile tickets after you book). If you purchased more than one ticket, your guests must be with you at time of entry. Print outs and/or screenshots of mobile tickets will not be accepted for entry.
5. If you can no longer use your tickets and are not eligible for an exchange or refund, you may resell them through authorised resale sites. These are: See Fan to Fan or Twickets (please check artist page on metropolismusic.com for further details).
6. You may not resell or offer to resell tickets for this event through any unauthorised resale site such as Viagogo or Stubhub, or for commercial purposes and/or profit.
7. Any tickets purchased, resold or offered for resale in breach of these special conditions may be cancelled and invalidated (in which case you will be refunded).
8. In the event of any inconsistency between these special conditions and any other applicable terms and conditions, these special conditions will apply.