FOTS presents The Twilight Hour by Periplum Tickets
Meridian Showground, Cleethorpes.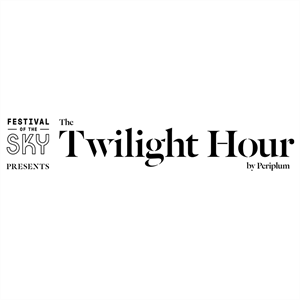 Wheelchairs are able to access all audience areas and will still maintain excellent sightlines. Please see our FAQ's
here.
If you would like to discuss any specific Access requirements with a member of our team, please contact
thetwilighthourcleethorpes@gmail.com
with ACCESS in the title.
Under 16s must be accompanied by an adult. We cannot issue refunds to under 16s who are not accompanied by an adult.
More information about FOTS presents The Twilight Hour by Periplum tickets
The Twilight Hour is a one-off after dark spectacle presented by the award-winning Festival of the Sky, and created by renowned artists Periplum.

The Twilight Hour tells the story of nine spirits created from magical Cleethorpes folklore and heritage. In the hour between twilight and dark, these restless souls take flight – in the echo of a song, a rumble of thunder, a trick of the light.

The Accessible Viewing Area is reserved for those unable to stand for the full show (60 mins). Wheelchairs are able to access all audiences areas and will still maintain good sight lines. For those with wheelchairs that are unable to traverse large sections of grass, the Accessible Viewing Area is also available. Users may book a max of 2 tickets, 1 for yourself and an additional ticket for a +1.

The show may be scary for those below the ages of 8 or audience members who struggle with fireworks, loud noises and crowds. No age limit is administered - entrance is at a parent's discretion.

Please read the below conditions carefully:

TERMS & CONDITIONS

All adults will be required to show proof of a negative lateral flow test in order to enter the show.

Animals, with the exception of assistance dogs, are not permitted.

Food and beverage items, including alcohol are not permitted on the site. Any litter may have a detrimental effect on the production.

Children under 16 must be accompanied by a parent or guardian.

Re-admission once the gates have closed is not permitted.

The organisers reserve the right to refuse entry, and will do so if you are under the influence of alcohol or an illegal substance, or for any other reason at our discretion.

In the unlikely event that attendance is oversubscribed the organisers reserve the right to limit entry in the interest of public safety.

Latecomers will not be admitted.

Admission to the site is at your own risk and the organisers have no liability whatsoever for any loss, damage, death, or injury to you or your property which is not caused by its negligence.

You are not permitted to use professional audio, video and/or photographic equipment within the site without the express permission of the organisers.

CANCELLATION

This is an outdoor event, so please be prepared for varying weather conditions. In the unlikely event we need to cancel, notices will be posted via our social media channels on Facebook and Twitter, on the website and an email will be sent to all ticket holders using the email address provided at the time of booking. Please check before travelling to the site.