Found Footage Festival: Volume 9
YES (The Pink Room), Manchester.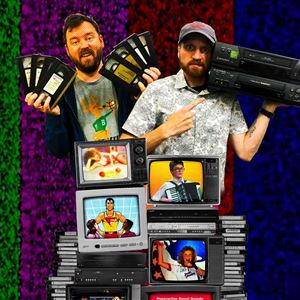 More information about Found Footage Festival: Volume 9 tickets
***Please note that tickets for this show are a mixture of seated and standing and will be allocated on a first come first served basis***
Comedians Joe Pickett and Nick Prueher are back with their brand new show, Volume 9!
The two childhood friends take audiences on a guided tour of their latest and greatest VHS finds, providing live commentary and where-are-they-now updates on the people in these videotaped obscurities.
· "Hysterical and brilliant" – Time Out London
· "A comedy sensation" –The Guardian
· "Will have you chuckling so hard you may require medical attention" – Beyond the Joke
· "This pair and their videos will have you in stitches, shouting at a screen that can't answer back." –Three Weeks
· Fest's "One to Watch" in 2017 - "So much fun"
· "Skull-crushingly funny…Bank on a big crowd and more than a few laughs at the expense of videotaped others." -A.V. Club
· "Unbelievably funny" – The Skinny
· "Carrying the torch for all the odd video gems out there." -John C. Reilly
· "Bring an appetite for the goofy, weird, and arcane, and let the flickery blue static of a bygone era wash over you." – Village Voice