Fraser Anderson Tickets
The Live Room@Caroline Social Club, Shipley.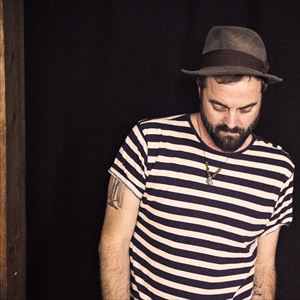 More information about Fraser Anderson tickets
Scottish born singer-songwriter Fraser Anderson returns to the Live Room with Bex Baxter (vocals) and John Parker (bass) to promote their new CD 'Where I Stop and You Begin' to be released in early 2022. Six years since his last release 'Under the Cover of Lightness' Fraser has used the time in-between to craft a set of songs about love, loss and the need for a sense of community.
With a voice up there with the folk greats of Nick Drake and John Martyn, Scottish troubadour Fraser Anderson is lauded by BBC 2's Bob Harris & Zoe Ball and even praised by Chuck Berry. He's appeared at some of Europe's finest festivals including Celtic Connections, Reeperbahn and Zermatt, not to mention regular trips to the USA and Canada.
Over the years Fraser's unwavering devotion has seen him raise three sons as a one parent family and release four acclaimed albums. With his three sons grown, Fraser is now able to tour extensively. The new album marks a time of new opportunity with the prospect of broadening the impact of a lifetime's body of work, to the wider world.
'The best singer/songwriter I've heard?in a very long time.' - Howard Thompson, WPKN
'Truly beautiful, let's shout?about this?from the rooftops.' -?Bob Harris, BBC Radio 2