Frazey Ford
Brudenell Social Club, Leeds.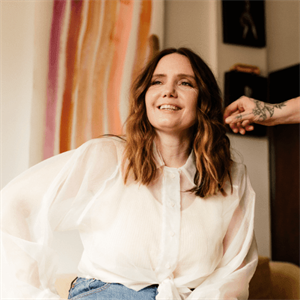 Under 18s must be accompanied by an adult. We cannot issue refunds to under 18s who are not accompanied by an adult.
More information about Frazey Ford tickets
Vancouver artist Frazey Fordis revered for her soulful voice, captivating live show, and immersive lyrical storytelling and is returning with her first new original music in five years with her new album U Kin B the Sun due out Feb 2020.
Frazey first became known to UK audiences within her role as a founding member of the beloved Canadian alt-folk band The Be Good Tanyas. The Be Good Tanyas have graced the stages of all the key Folk Festivals in Canada, the UK and many in Europe and as touring artists worked their way up to headlining at The Royal Albert Hall in London in 2006.
In 2010, Frazey Ford launched her solo career with her debut album Obadiahon Nettwerk Records. Obadiah garnered reviews in publications such as The New York Times and The Guardian. In October 2014 Frazey returned with her second Nettwerk released solo album, Indian Ocean- a lush album filled with songs about love, contrition and being bold. Frazey recorded this album in Memphis TN at the famed Royal Studios and as well in Vancouver at Afterlife Studios with producer John Raham taking on the role of co-producer alongside Frazey.
Part of what gives Indian Oceanits gilded edge is the work of Al Green's band, The Hi Rhythm Section, the iconic architects of the famous singer's instrumental Memphis soul sound. Critics deemed Indian Oceanone of the top releases of 2014 calling it an acclaimed country soul gem inviting comparisons to Cat Powers The Greatest. Indian Ocean took Frazey and her band members, dubbed The Quiet Revolution, on repeated headlining tours in the UK, Europe, Australia and throughout the USA and Canada. Indian Ocean made the Polaris Prize long list, was voted #6 out of the top 100 albums of 2014 by The Sunday Times, London, UK and was nominated for a Juno Award. Frazey's video for her song Donehas over 1.5 million views on YouTube and was premiered on NPR's First Look platform.
Frazey is now signed to the Arts & Craftslabel in Canada. She has been receiving rave reviews for her first single and video from this new album for her soulful activism anthem The Kids Are Having None of It.
WATCH "THE KIDS ARE HAVING NONE OF IT" VIDEO HERE
Frazey will begin touring overseas in 2020 starting off with a performance at Celtic Connections on January 23 at St. Luke's Church in Glasgow.
"….the way Frazey Ford works as a singer and songwriter who can pack a wealth of heartbreak, forbearance and rapture into the smallest intimations, and even into the spaces in between them." John Mulvey, UNCUT UK
"It's hard to think of another singer who suggests Dolly Parton, Ann Peebles and Feist. She phrases intuitively, waiting on a word and then drawing it out, and turns good lyrics to oatmeal, adding strange new colors to vowels, making whole syllables vanish."- The New York Times
"Ford weaves in soul, jazz, and R&B influences inspired by icons like Roberta Flack
and Donny Hathaway."