Fringe Previews: Jojo Sutherland and Liam Withnail
Gilded Balloon, Edinburgh.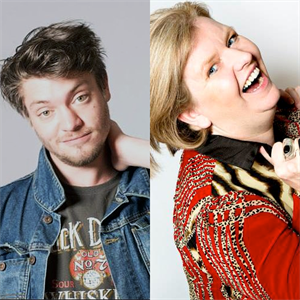 – The entrance to the Gilded Balloon Basement is on Rose Street Lane South.
– Accessibility: the GB Basement is accessed by 12 stairs down. For more information about accessibility head over to our Accessibility page
– Doors open one hour prior to show start time (including the bar and box office). So come on down early and grab a drink and seat!
– We have a lovely wee bar with a wide selection of drinks and snacks.
More information about Fringe Previews: Jojo Sutherland and Liam Withnail tickets
Part of our Fringe Preview season. Two of the UK's best comedians give you a sneak peak of their 2019 Fringe shows.
JoJo Sutherland
Catch a preview of this stalwart of the Scottish comedy scene's long awaited return to the Fringe.
"will mesmerise and unnerve in equal measures, but will certainly leave you considering far greater issues than comedy." ***** Broadway Baby
Liam Withnail
Take the chance while you can to see the follow-up to Liam's five star 2018 show, Homeboy.
"A clearly natural talent for comedy…one of the most complete and affirming shows" Edfest Mag