Frog and Henry
The Black Swan Bar and Venue, Newcastle Upon Tyne.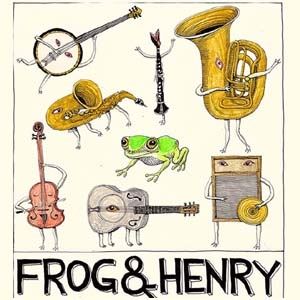 The Black Swan Bar & Venue is Newcastle Arts centre's cellar bar with courtyard and performance space, hosting live music and dance events.
67 Westgate Road/ NE1 1SG/ Near Central Station.
12s - 17s must be accompanied by an adult. No refunds will be given for incorrectly booked tickets.
More information about Frog and Henry tickets
The Black Swan at Newcastle Arts Centre will have a truly authentic American Band specialising in early dance Jazz. Frog and Henry, on UK Tour, with us September 4th.
Formed in New Orleans as a collective of several street performing groups, Frog & Henry perform and record old dance and jazz music from the early 1900's on brass and string instruments, with nearly every instrumentalist contributing to vocals. Most of their repertoire is dug up from forgotten songs dating to the dawn of recorded music, in the form of early dance tunes, or from even earlier 19thc sheet music.
They've borrowed the phrase 'string and brass band' from the descriptions of the earliest dance and jazz bands; and in that tradition they feature violin and mandolin-banjo as melody instruments alongside clarinet, alto and baritone saxophone. They've also designed and built a foot-operated tuba that allows one person to play tuba and six-string banjo simultaneously.